Brighton NC Manufacturing Solutions
Michigan's Leading CNC Machining Company
Brighton NC's engineering and manufacturing talent, high expectations and absolute dedication to the success of our workforce are our primary competitive advantages making us the top choice for machining manufacturers in Michigan.
Our operations and engineering staff are among the best in the industry. We design and build our fixtures and special machinery in-house. This gives us great flexibility and speed. BNC has a 3000 sq ft temperature and humidity-controlled quality lab with the equipment necessary to assure product compliance and quality.
Brighton NC Provides:
Milling - up to 84"
Turning - up to 45" diameter and 18' between centers
Grind: Rotary surface, CNC OD/ID, Centerless OD
Assembly, Leak test, Balance, Thread Forming
Our Core Competencies are procurement of foundry tooling, castings and forgings. The Manufacturing/Engineering for design, build and implementation of fixtures and processes. Electronic data interchange(EDI).
Our sourcing is global with castings from the US, UK, Canada, Germany, Switzerland, Columbia, Brazil and China. Ring Gears from India, Algeria and Spain. Perishable tooling from the US, Israel, Germany, Japan and Canada.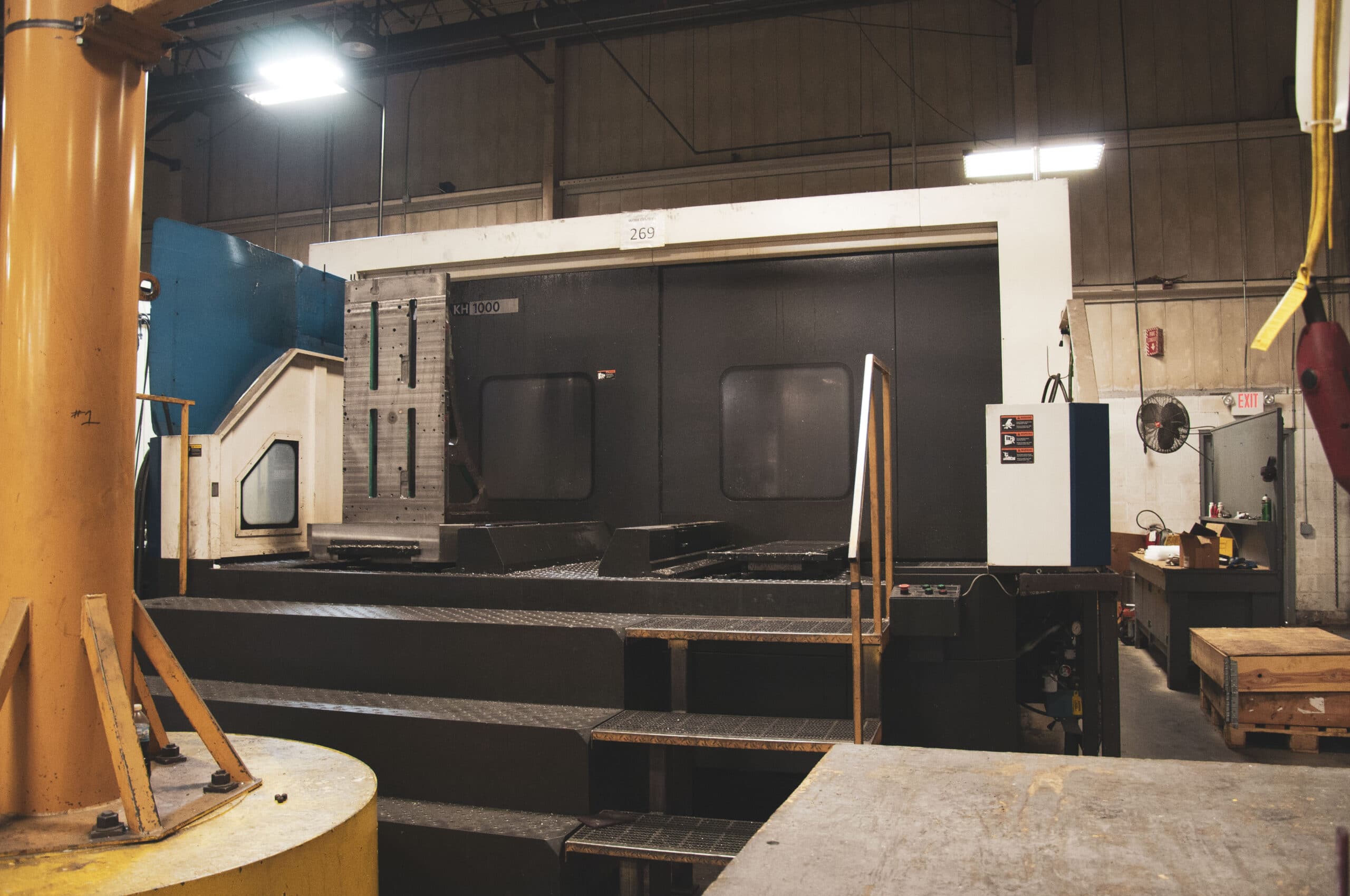 CNC Machining Centers: 42
 84"x72"x72"
Table length: 650 to 1800mm
Tool capacity: 20 to 40
Taper: 40 and 50
Since 1965, Brighton NC has been providing machining solutions to customers in a wide range of industries. Every customer has unique needs and each industry has specific standards. We recognize that and deliver industry-specific solutions. It's because of our investment in state-of-the-art machining technology, including vertical and horizontal machine centers and lathes, that we can produce quality products for our customers in the following industries:
Brighton NC (BNC) was established in 1965. At the time, we were one of the first privately held US companies that owned a numerically controlled or NC machine (the forerunner to today's CNC machines). The business started with three families and one NC lathe. Today, two of the original families are still actively involved 50/50%, with 70+ CNC machine tools and nearly 200 employees.
Brighton NC Machine became known as a machining company, driven by a machinist, Jack Clausnitzer. Jack insisted that machining fundamentals were learned and passed on to all employees. Many of the people who have benefitted from this training have been with the company nearly 40 years. Over the years, BNC added many other very talented people who have shown continued dedication to their profession and the company's success. These people are BNC's foundation and our primary competitive advantage.
Our core competencies are procurement of foundry tooling, castings and forgings as well as manufacturing/engineering for design, build and implementation of fixtures and processes. We also have experience in Electronic data interchange(EDI) and other disciplines. But what makes us stand out above the rest is the in-house training we provide for our machinists, providing top quality work in a timely manner that you won't get from any other CNC machining manufacturer.
Ford is a great client of ours at Brighton NC. We specifically created solutions for them that will be in greater detail once I have all of the information and machine information we used for them.
We are proud to have worked with Ford on numerous occasions building out the proper automotive parts at our shop in Michigan.
Brighton NC takes pride in the certifications that we've accomplished procuring over the years. These certifications provide the necessary quality assurance in every product that is manufactured in our shop, for your peace of mind as the customer.